It was a dark rainy day and as I enjoyed my morning cup of coffee I thought to myself, what am I going to do with my 4 year old inside all day? She likes to look for things and play games so a Scavenger Hunt came to mind. I made up a list of things to search for and off we went. She looked for items that fit into each category...sometimes multiple items. Then a little while later I turned it into a Photo Scavenger Hunt. She took my smartphone around the house and took pictures of the items she found for each category.
When she was finished, we worked together to put all of her photos into a booklet so that she could show her Daddy and Grandparents.
I tailored the categories to her level but you can always change it to meet your child's needs. Finding things to do with your child that enable them to learn while they are playing is a bonus in my book!
Below you will find two Scavenger Hunts (
Rainy Day
and
Fall
Scavenger Hunts) that I created, along with templates to make your own booklets too.
Download Documents:
Fall Scavenger Hunt Booklet Template.docx
Fall Scavenger Hunt(.docx).docx
Rainy Day Scavenger Hunt Booklet Template.docx
Rainy Day Scavenger Hunt.docx
Linked up with: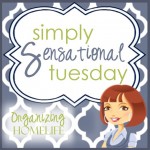 http://abowlfulloflemons.blogspot.com/2012/08/one-project-at-time_28.html